Supplier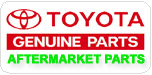 Import cheap Toyota KUN25L Parts and Toyota KUN25L Parts for sale from China and Japan toyota auto parts factories suppliers manufacturers exporters, HILUX Parts Supply Corporation
Toyota Parts Corporation- Hilux Parts Supply Corporation is one of professional toyota parts supplier in China,we can provide Toyota KUN25L Parts products to you with international shpping service.
Maybe you can not see the real picture of Toyota KUN25L Parts online,How to purchase the Vehicle Part: Toyota KUN25L Parts ?
Answer: Please send an inquiry to contact our sales online or send an email to address info@toyotahiluxparts.com,we will reply you as soon as possible.